Exploring AVEQ's Academic Partner: Ilmenau University of Technology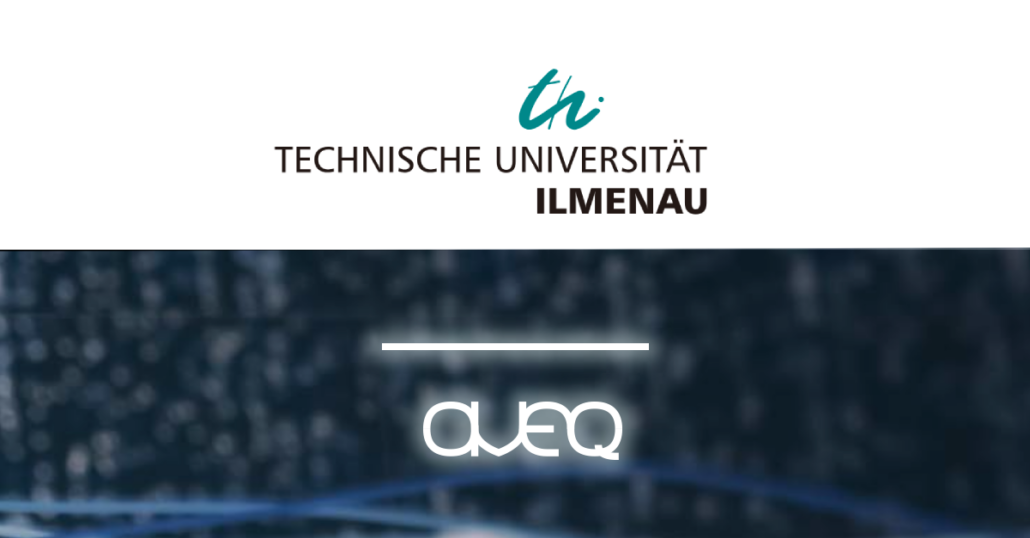 Today, we're excited to shed light on our academic partner, Ilmenau University of Technology (TU Ilmenau). We are closely tied to this innovative German university. Despite its modest size, TU Ilmenau has earned recognition as one of the "most innovative scientific institutions in Europe among specialists," according to Süddeutsche Zeitung. It is also home to the Audiovisual Technology (AVT) Group led by Prof. Alexander Raake.
Let's see what makes TU Ilmenau special.
Leading the Way in Video Quality of Experience (QoE)
Prof. Raake is a well-known figure in the field of Quality of Experience (QoE), particularly in the realm of video QoE. He helms a team of dedicated researchers and technical experts who delve deep into the intricate relationship between technical system properties, human perception, and user experience. What sets TU Ilmenau apart is its exceptional infrastructure, which enables comprehensive studies of video quality from an end-to-end perspective. This includes:
High-End Video Capture: TU Ilmenau boasts Hollywood-grade cameras such as ARRI, Canon, RED, and Sony, which are used to capture video content in a TV and virtual studio environment.
Advanced Editing Facilities: The university provides high-resolution and high-dynamic-range editing and color grading facilities, allowing for meticulous post-production work.
Encoding and Streaming Setups: Various setups related to encoding and streaming video with different codecs and settings are available for experimentation.
Quality Analysis: Video quality analysis is conducted using instrumental models, whether pixel-based or bitstream-based.
Subjective Quality Assessment: TU Ilmenau conducts subjective quality assessments through both lab-based and crowd-based user studies.
Standardization Experts at AVT
TU Ilmenau is an active participant in the ITU-T Study Group 12, a standardization group with a rich history of developing innovative video quality assessment procedures and algorithms/models. Recent standards like P.1203 and P.1204 have benefited significantly from contributions by members of the AVT group, with Prof. Raake serving as a co-rapporteur of SG12 Question 14.
Collaboration Between AVEQ and AVT
The collaboration between AVEQ and AVT takes the form of a mutually beneficial feedback system. AVEQ leverages research and standardization results, implementing them in practical solutions for its customers. This means that AVEQ's clients are among the first to access cutting-edge research and development outcomes. In return, the AVT group gains valuable feedback from real-world deployments, helping them understand industry needs, gather input for scientific research, and improve standardization efforts to cater to the requirements of stakeholders.
If you're interested in learning more about our collaboration with TU Ilmenau or how AVEQ can support your organization in implementing state-of-the-art research, please don't hesitate to get in touch with us. Additionally, if you require services that TU Ilmenau can provide, such as subjective testing, we can connect you with the right resources.
For additional information about the AVT group, visit their website. Moreover, AVT has made significant contributions to the community by publishing open-source datasets, software, and research results on their GitHub page. A notable example is the P.1204.3 bitstream-based model, a unique video quality model that achieves performance comparable to state-of-the-art full-reference models, all without requiring access to the source video. You can explore it here.
At AVEQ, we're committed to pushing the boundaries of video quality assessment and working hand in hand with esteemed partners like TU Ilmenau to drive innovation in the field. Contact us today to join our journey toward a higher quality video experience for all.